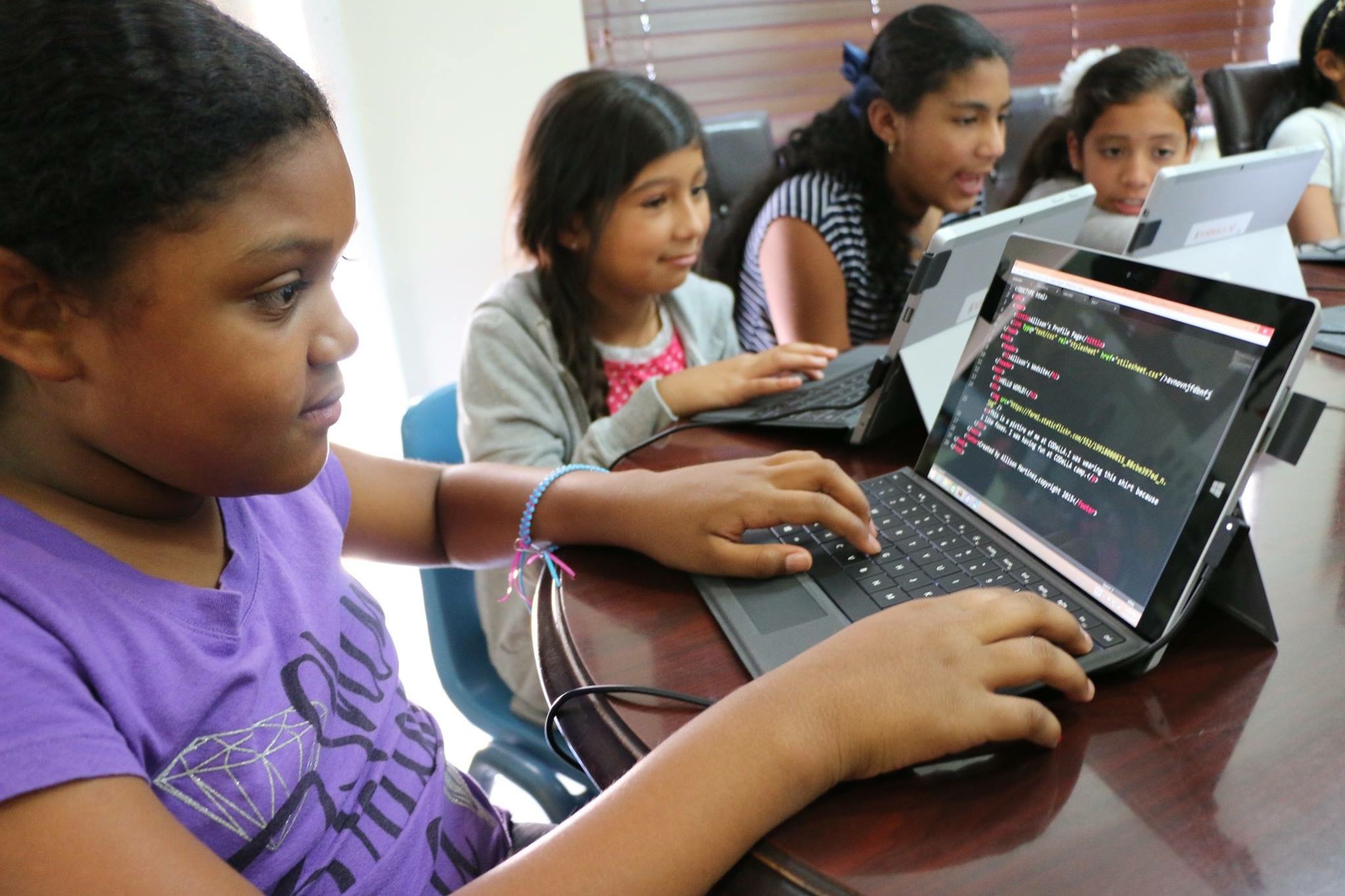 She innovates tech CONFERENCE 2016
Be Informed, Be Ready, Be Inspired
CODeLLA's first annual She Innovates Tech (SITe) Conference and App competition will be held on October 29th, 2016 from 9:00 AM to 4:00 PM. Located at the Donna E. Shalala Student Center, 1330 Miller Dr, Miami, FL 33146.

The University of Miami Center for Computational Science partners with CODeLLA to present a She Innovates Tech (SITe) conference and She Tech Miami (STeM) app competition open to all middle and high school girls in South Florida. The aim of this event is to inspire next generation innovators to become problem solvers and digital creators. Attendees between the ages of 9 - 17 years old will connect with female technology leaders, learn about STEM career paths, and participate in interactive workshops.

Girls will also have the opportunity to be inspired by female tech leaders including Dr. Alicia Abella (AVP, Cloud Technologies and Services Research Organization. Assistant VP of AT&T), Danit Peleg (Fashion Designer using 3D Printer Technique based in Tel Aviv, Israel), and Felecia Hatcher (White House Award Winning Entrepreneur Co-founder Code Fever and Blacktechweek). Our Mistress of Ceremonies was Betty Davis (Chief Certified Broadcast Meteorologist, WPLG Channel 10).

CODeLLA's She Innovates Tech conference is a unique opportunity for Miami Dade County middle school girls to be informed, inspired and get ready to rule and change the world.
She Tech Miami (STeM) App Competition
Our STeM App Competition is open to girls ages 9 - 17 attending any middle or high school in Miami Dade County who have a solution to a health related problem experienced by an elderly person in our community. By participating in this competition all girls end up winning by mastering 21st century skill sets , including the ability to think critically and solve problems, collaborate and be creative.


Competition Overview
She Innovates Tech wants more girls in our community to become innovators by introducing them to the process of critical thinking, problem solving, collaborating and design thinking. We want girls to develop a business solution that can de delivered by a mobile app to a health challenge in the elderly community.
Our event promotes innovation, community service and skill building. The month long competition will challenge teams comprised of girls attending middle and high school in Miami Dade County to develop innovative solutions societal needs. During a one month process, female students ages 9 - 17 are invited will use lean startup principles to design, paper prototype and video pitch their ideas. The STeM app challenge culminates in a LIVE pitch of the five winning teams comprised of middle and high school at our She Innovates Tech conference on October 29th at the University of Miami.
Judging Criteria
In evaluating your app, our judges will evaluate your submission around the following criteria:
Statement of the problem.

Explanation of the app's ability to solve the identified problem

User Experience and Appeal

How much potential appeal is there for the consumer and community of users?

Is it socially and personally appealing, relevant?

Innovation and Uniqueness

Is it easy to navigate?

Is it different from mobile apps currently available?

How well does it address solving the problem for the consumer?
Our panel of judges is comprised of women innovators and tech leaders.